The Top 5 Reasons to Audit Your Hotel Program
By: Kjersten Anderson  Date: August 5th, 2021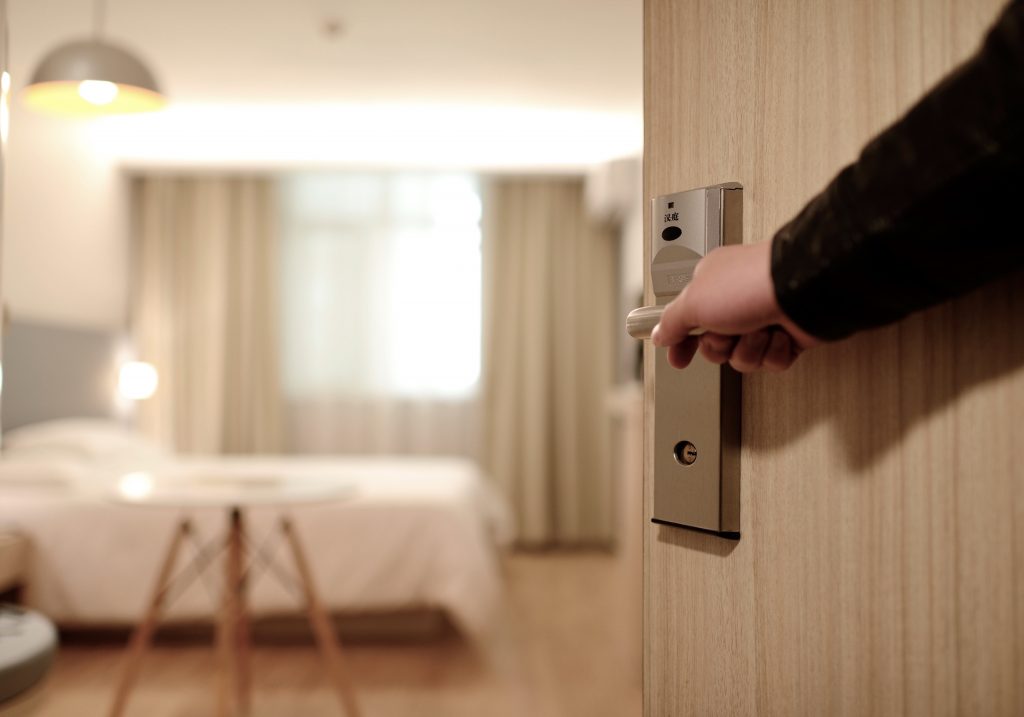 Established Corporate Hotel Programs are designed to maximize Travel and Expense savings for companies whose employees travel for business. Once a company establishes its hotel program, you may think the program will run efficiently for the rest of the program year.
But what happens when the hotel rates you spent several months negotiating and finalizing aren't loaded correctly in the GDS for your travelers? Without oversight, businesses are at risk of losing a significant amount of money, not to mention frustrated travelers.
This is where Hotel Audits come into place. There are many different types of hotel audits, including ones that check rate accuracy, amenities, cancellation policies, and rate commissions. However, the most common is a rate availability audit which checks the GDS to ensure your corporate rates are available and accurately loaded. Hotel audits are widely known, but the frequency in which audits are run varies company to company.
Throughout this article, we will walk through the top five reasons it is imperative to frequently audit your Hotel Program, including saving money, minimizing frustration, and improving traveler experience.
1. Savings
The most common reason to audit a corporate hotel program is to evaluate if the anticipated cost savings are being realized. It's generally assumed that the negotiated rates are loaded properly and are available to book, but that isn't always the case. So, it's important to run availability audits. These audits ensure your travelers can taking advantage of the negotiated rates by checking to confirm rates are loaded into the GDS properly.
Based on BTN survey data, rate auditing is rare with 33% of respondents checking rates only once and 22% auditing rates every few months. In research conducted by BCD travel, companies that do not audit their program, typically lose up to $122,500 for every $5 million in hotel spend. Consider this: over a five-year span, a company with an annual hotel spend of $5 million could save up to $600,000. That's huge!
Therefore, those who audit their program consistently will save money and guarantee program optimization and efficiency.
"A lot of time and effort goes into building a strong hotel program, and a lot can go wrong when rates and amenities are loaded into the GDS and online booking tools. Audits are an essential step to ensure rates are loaded correctly with acceptable levels of availability. Without a proactive audit, you won't be able to realize all of the savings you worked so hard to identify."  — Bob Brindley, Senior Vice President at Partnership Travel Consulting, LLC 
2. Traveler Satisfaction
According to GBTA, one in five companies have some form of traveler satisfaction program in place, and 29% more are in the process of considering or implementing one. While cost management and savings have been a traditional front-line program indicator, emphasis has been growing around traveler satisfaction. While there are many components to the traveler's experience, lodging is a factor that directly impacts their trips, for better or worse.
Conducting rate availability audits help verify that your rates are available for your travelers when they need them and at the correct price. When company rates are accessible and accurate, it gives travelers peace of mind and satisfaction knowing they are staying where they want at the right price for the company.
In addition to availability audits, some software offer amenity and cancellation audits. These audits confirm that a hotel's negotiated amenities and cancellation timeframes are included within their rates in the GDS.
By ensuring negotiated amenities are loaded, travelers won't have to pay extra for breakfast, WIFI, parking, and even late cancellation fees. Ensuring these amenities are included will save the travelers time and frustration while saving the company money.
3. Buying Power
Reverse audits, also known as squatter audits, report on non-preferred hotels that load their rates in your program. One key reason to run this audit is that these non-preferred hotels may diminish your buying power. Running a reverse audit can improve your buying power because your hotels in each market are no longer spread out but concentrated into a select preferred group.
Reverse audits identify non-preferred hotels so that you can remove them from traveler visibility. Without those unapproved rates in your program, travelers will be more likely to stay at your preferred hotels when booking through the GDS. This increases your revenue and room nights at your preferred properties giving you additional leverage and negotiation power.
4. Strategic Goal Alignment
A company's strategic goals are dependent upon each division understanding and contributing to the overall strategy. Perhaps cost containment or elevating the traveler experience is part of your business's travel strategy. Or maybe it's to capture meaningful data to utilize for benchmarking and in support of new objectives.
Frequent auditing provides an opportunity to capture traveler data and supplier behaviors while mitigating financial exposure and confirming the program and customer experience is protected.
5. Ongoing Program Management
The final reason to perform audits is to manage your hotel program more effectively over time. Audits make sure that your program is up to date and running efficiently. With audits, you can identify and address recurring problems within your system or your suppliers that you wouldn't be aware of otherwise.
Often managers may set and forget their hotel program; however, taking a deeper look at your program with audits gives you the opportunity to ensure that your rates are still competitive. Running frequent audits checks that rates, amenities, commissions, and other agreed-upon fees are loaded correctly in the system throughout the entire year.
Auditing allows you to actively monitor your program and assure that the hard work you put into setting it up doesn't go to waste.
Closing
Auditing is beneficial for you, your travelers, and your company's strategic goals. Just as negotiating helps to develop your program, auditing keeps it in check and aligned with your business's needs all through the year. Performing audits helps your company get the most out of your hotel program.
To learn more about hotel audits, travel sourcing, and corporate travel, click here.
About FerskTech
FerskTech offers a powerful new corporate travel sourcing solution that allows you to easily manage all your entire travel program in one platform. With FerskTech, you'll have the ability to schedule and customize audits, contract with suppliers, and review the analytics of your program. To find out more about our audit tool, schedule a demo or contact our team today.