FerskTech's GBTA Convention 2021 Recap
By: Kjersten Anderson  Date: December 2, 2021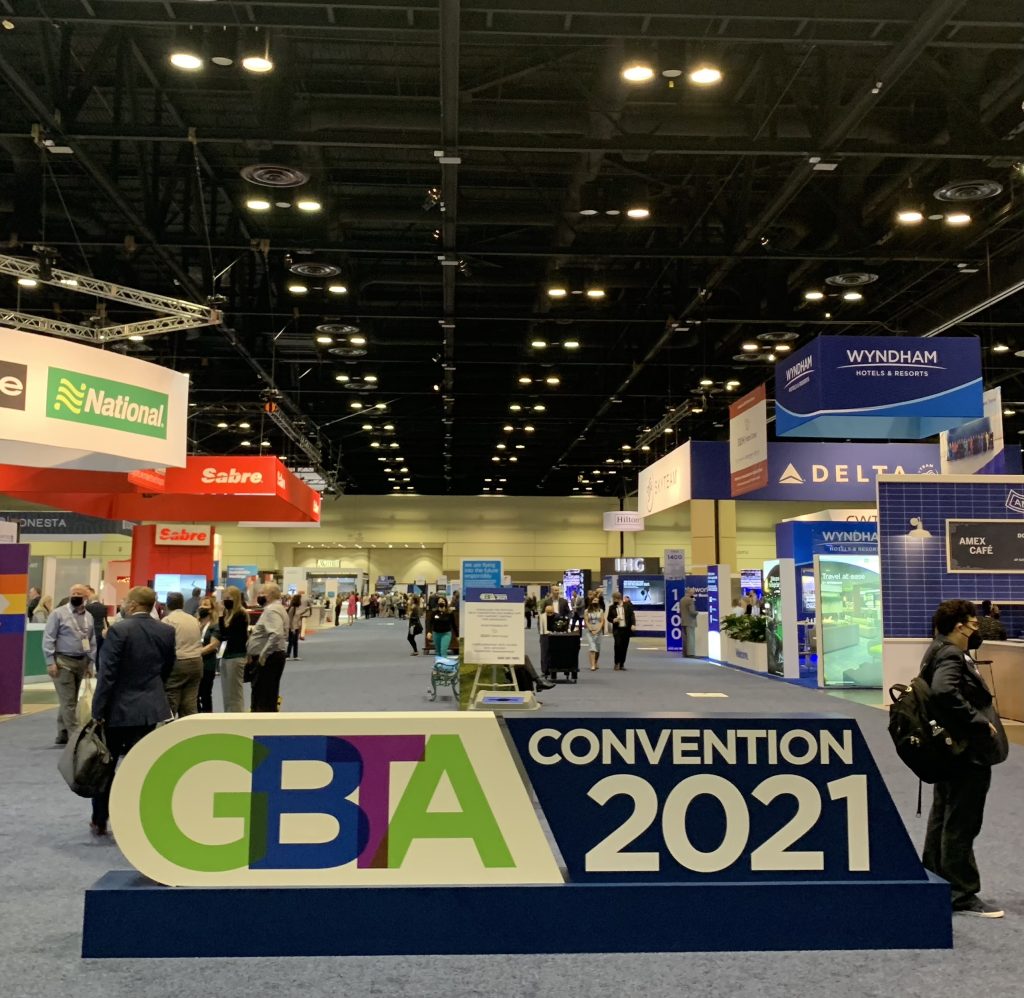 FerskTech participated in our first GBTA convention as an exhibitor this year. GBTA is the business travel industry's largest annual event which typically includes 7,000+ attendees and 400 exhibitors. Due to the pandemic and the slow recovery of the travel industry, this year's event had around 3000 attendees and 200 exhibitors.    
Held November 17th-19th, the GBTA convention was one of the largest gatherings of business travel professionals since the pandemic began. After roughly two years since the last convention, coworkers and colleagues were able to connect and reconnect face to face.
Throughout the convention, we could feel the excitement as colleagues, partners, and industry veterans were once again together, with a positive outlook on the return of travel and business.
FerskTech's Booth at GBTA Convention 2021
Our FerskTech booth was located in Innovation Row on the expo floor. We were proud to be featured in this section with the other industry start-ups, who are focused on improving the travel experience for buyers and suppliers. Here's a look at our booth.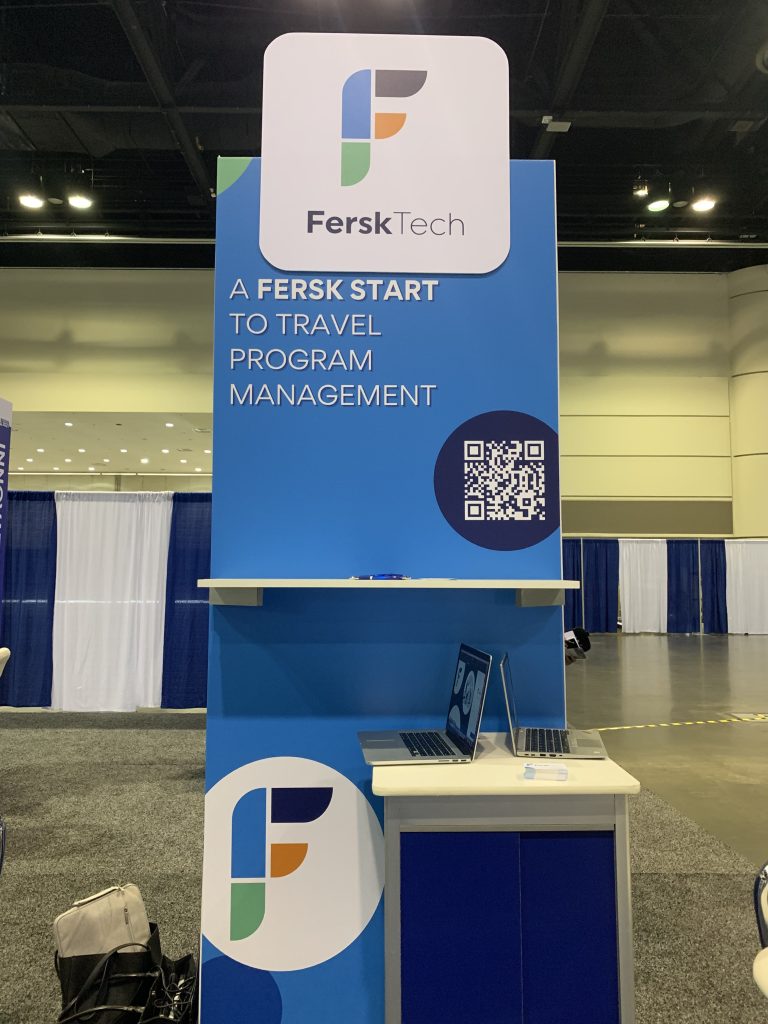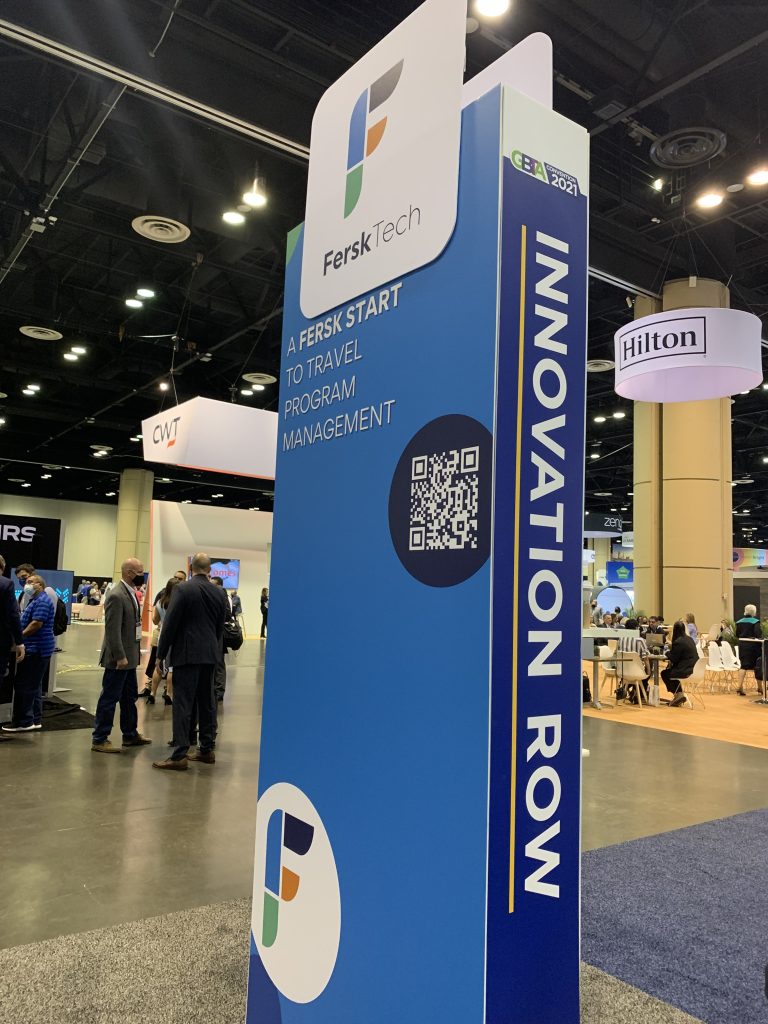 GBTA Convention 2021 Recap
GBTA 2021 included 50 education sessions with about 150 industry experts. Within those sessions and throughout the convention, the main topics included: the state and future of the industry, innovation and technology, sustainability, and wellness.
For FerskTech, this year's smaller scale GBTA allowed us to get a feel for the convention and help us understand the ins and outs of the expo floor. We were grateful we were able to have meaningful conversations, build relationships, and receive feedback on our hotel audit tool and sourcing platform.
Here is a look at the FerskTech team who attended GBTA 2021. 
Final Thoughts on GBTA 2021
Thanks to GBTA for putting on a great event and to everyone who stopped by our booth. Our FerskTech team enjoyed connecting with our friends and peers again. We cannot wait for GBTA Convention 2022 in San Diego this August! We hope to see you there! 
About FerskTech
At FerskTech, we are creating a new business travel sourcing solution that allows you to manage your travel program all-in-one platform. With our solution, you can schedule and customize various kinds of audits, work with suppliers, and review your program data. Check out our hotel audit tool and find out what products we have coming up by heading over to our platform page. If you want to schedule a demo or call, contact our team here.